Forster Eyecare is pleased to offer a wide range of optometric services, eye care products including eyeglasses, specialty eyewear, frames, and contact lenses. Our staff is happy to help however we can.
From your first contact with us to your appointment and your follow-up, we aim to make your eye care experience great. This is what drives us to provide you with the best care year after year!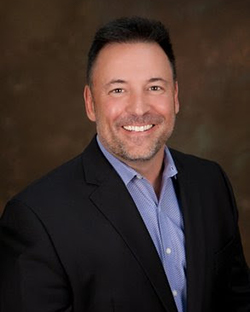 Mark J. Forster, O.D.
Dr. Mark J. Forster grew up in Gwinnett County and has practiced in Lawrenceville his entire career. He performed his undergraduate studies at the University of Georgia. He then earned his Doctorate, with Honors, from the Southern College of Optometry in Memphis, Tennessee. Dr. Forster was the president of the Gold Key International Optometric Honor Society and a recipient of the Ciba Vision Contact Lens Achievement Award. He was also a 4 time recipient of the Southern College of Optometry Outstanding Clinician Award. Dr. Forster is board certified by the American Board of Optometry and he is a member of the American Optometric Association, the Georgia Optometric Association, and the American Academy of Orthokeratology and Myopia Control. He opened Forster Eye Care in 2001 with the dedication to providing excellent eye care in the friendliest environment.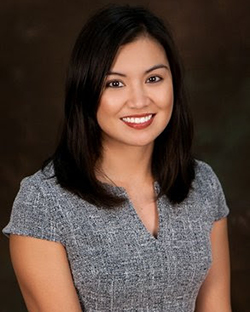 Joanna M. Miranda, O.D.
Dr. Joanna M. Miranda spent some of her childhood in the Philippines, Australia, and Atlanta before her family finally settled down in Charlotte, NC. She graduated from the University of North Carolina at Chapel Hill and received her Doctorate of Optometry from Southern College of Optometry. During her time there, she loved participating in week-long service trips every year, providing free eye care to the under served populations in Jamaica, Mexico, Nicaragua, and Costa Rica. She completed her externships at Woolfson Eye Institute in the metro Atlanta area and Coastal Vision Center in Fernandina Beach, FL. She is trained in performing comprehensive exams for all ages, refractive surgery consultations, ocular disease management and treatment, and contact lens fittings. In her spare time, she enjoys trying new recipes, baking and eating desserts, staying active with her husband, and volunteering in the community.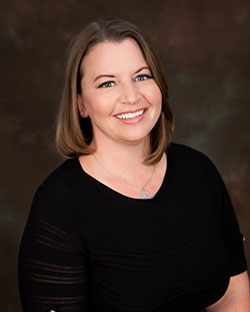 Tyra Myers, O.D.
Dr. Tyra Myers is a Board Certified Optometrist specializing in the diagnosis and management of ocular disease and co-management of postoperative refractive and cataract surgeries. Originally from Colby, Kansas, she obtained a Bachelors in Science Biology and Chemistry in 2005 from the University of South Alabama (USA) in Mobile, Alabama.   During her tenure at USA, Dr.Myers was a member of the South Alabama Symphonic Band and pep band playing French horn.

She earned her Doctorate in Optometry in 2009 from Nova Southeastern University (NSU), Fort Lauderdale, Florida. While at NSU, her clinical rotations at Aker Kaster Eye Center in Boca Raton, FL and Omni Eye Services of Atlanta focused on ocular disease and surgical management   Following graduation, Dr. Myers was selected for a clinical residency at Clayton Eye Center in Atlanta focusing on ocular disease and surgical co-management.  During this residency, she collaborated along side ocular surgeons in the management of patients with retinal, cataract, glaucoma, oculoplastic, and various other ocular disprders.
Dr Myers is currently a Diplomate of the American Board of Optometry specializing in anterior and posterior segment ocular disease. 

Dr. Myers enjoys spending her personal time on the lake with her husband, Nathan, children  Mikey and Katie, and a rowdy Labrador named Tate. She also enjoys kayaking, practicing her French Horn, glass etching, and taking care of her freshwater aquarium. 
Meet Our Office Administrator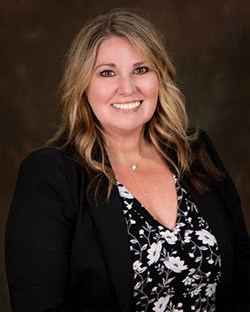 Lori Woolwine
Lori grew up in New Jersey and has lived in Georgia for over 20 years. She moved to our area from Griffin, GA and joined the Forster Eye Care team in June of 2012. She has been in the optometric field since 1999 and has experience in all facets of the practice. She is certified by the American Board of Opticianry and National Contact Lens Examiners. Lori enjoys spending time with her family and vacationing at the beach.
Meet Our Staff
At Forster Eyecare, our team of professionals go the extra mile to make sure that you and your family receive the extraordinary level of care that you deserve.
Michelle
Front Office/Technician
Michelle has worked with Dr. Forster since 2002 as an ophthalmic assistant and has 20 + years experience in the eye care field. You'll recognize Michelle as the person who greets you with a smile from the moment you walk in the door. She handles a variety of tasks including appointment scheduling, preliminary testing and contact lens training. Michelle is originally from Michigan and transplanted to Georgia in 1989.
Janet
Optometric/Ophthalmic Technician
Janet grew up in Michigan and has lived in Georgia since 2001. She joined our Forster Eye Care team in November 2015. Janet is skilled in many facets of Optometry and Ophthalmology. She has also been a Certified Ophthalmic Assistant since 1989. Janet enjoys taking care of our patients and building a relationship with them. She also enjoys spending time with her husband, 2 children, and 7 grandchildren.
Becky
Optician
Becky was born in Manhattan and lived in Puerto Rico until she was 12. The remainder of her childhood was spent in Florida and she has lived in Georgia for over 20 years. Becky has been in the optical industry over 25 years. Becky excels in customer service and really has a desire to help people. While being fluent in English and Spanish, she has an uncanny ability to identify problems and come up with ways to resolve them to satisfy our patients' needs. Becky is married and she and her husband have 7 beautiful daughters. She loves spending time outside and has a passion for cars.
Brittaney
Front Office/Optometric Technician
Brittaney was born in Athens, GA, and grew up in Colbert, GA. She graduated from Athens Christian School and she attended Gainesville State College where she studied Criminal Justice. Deciding to enter the eye care field in March 2014, Brittaney joined a practice in Athens, GA where she gained valuable experience as a receptionist, optometric technician, and optician. She was excited to move to the area and join Forster Eye Care in the summer of 2015.
Daisy
Optician
Daisy was born in Los Angeles, California and moved to Georgia at a young age. She earned her Bachelors degree for Business Administration in Accounting in 2018. She is fluent in English and Spanish and she is currently learning to speak Korean. She really enjoys learning and helping others. She will not stop until she finds a stylish frame that fits your personality and she finds the perfect lens to match.
Maddox
Optical Technician
Maddox has worked at Forster Eye Care since 2016. She loves creating glasses in the lab and ensuring the quality of products dispensed to patients. Her focus is in optical work but she occasionally assists with reception duties. Maddox is currently enrolled at Georgia Gwinnett College where she is studying medicine. She plans to pursue a career in either optometry or pharmaceutical research and development.
Natasha
Optometric/Ophthalmic Technician
Natasha was born in California and raised in Georgia. She loves helping others. She started in optometry in 2006 and became NCLE certified in 2015. Natasha has worked closely with both optometrists and ophthalmologists during her career. In 2019, she also earned a certificate as an ophthalmic scribe. Natasha loves cooking, painting and yoga. She has a husband and 2 children.
Contact us today or visit our appointment request page to find a time that is convenient for you to see us.